Llanwrtyd Wells walking groups.
Wednesday has two walking groups, one walks up to 15 miles and the other does a leisurely 5 miles. The Walk leaders are Martin Pigott and Geoff Stickland. The Thursday group, led by Ken Chamberlain, walks up to seven miles and the lead is often shared among different members. If you want to see more details about meeting times and other detailed information about routes, reports, etc, please go to the Llanwrtyd Wells Walking Facebook page and www.llanwrtydwalkersarewelcome.com. Llanwrtyd Wells is a Walkers are Welcome town and all groups would welcome new members.
Other Upcoming events and clubs in Llanwrtyd:
The Sewing Group meets every Wednesday afternoon at 2 pm at Victoria Hall.
SEPTEMBER EVENTS:
7-9: Beulah Music Festival
8: Merched y Bont in Victoria Hall 7pm
20: Community Lunch in St James Church from 12.30pm
21-24: Mid-Wales Four-Day Walks
24: Gordon Green Jubilee Walk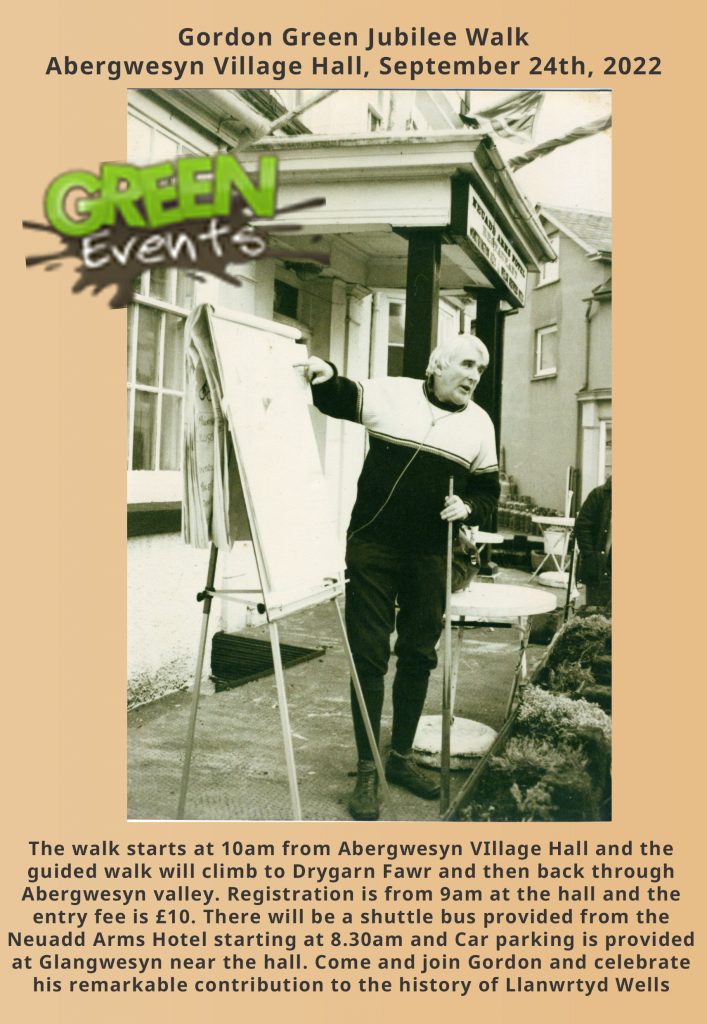 24: Forage Fayre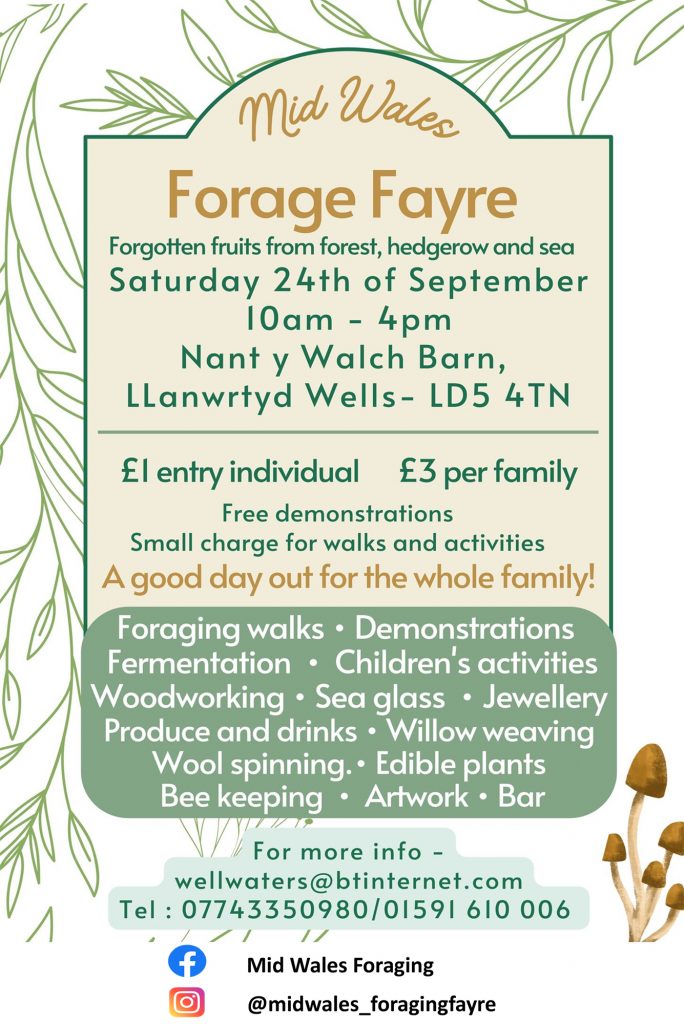 24: Llanwrtyd Eisteddfod-Information from Susan Price 01591 610303
25: Film Night in Victoria Hall at 7.30pm
29: Gardening Club in Bryncelyn.