You're spoilt for choice for things to do outdoors in and around beautiful Llanwrtyd!
World Alternative Games
This world-famous phenomenon combines over 50 fun events in which participants compete in the Corinthian spirit to ensure that taking part is more important than winning.
Activities include:
wife carrying
husband dragging
slow bicycle racing
finger jousting
backward running
gravy wrestling
woolsack carrying – and so on.
A seven side wheelchair rugby match allowing disabled people to participate with non-disabled people is also held at the Royal Welsh Show Ground in Builth Wells.
Certain activities (including mountain bike snorkelling, ditch racing and dyke jumping for which the peat terrain is eminently suitable) coincide with other bog snorkelling events during the August Bank Holiday Weekend (see Outdoor Pursuits/Bog Snorkelling). These activities are held every year.
Transnational Project
Since 2016 a Transnational Project has been underway with Wales and Finland joint partners to promote and support each other's events. Other countries including Italy and Bulgaria have expressed interests in joining.
As the partnership increases, a calendar of quirky events taking place in each country can be shared with each other. Llanwrtyd Wells' fame continues to grow, as it provides leadership in the promotion of quirky and startling events!
How did the games start?
The concept originated during the lead up to the London Olympic Games in 2012. Whilst some events were held in other parts of England, disappointingly, except for a couple of events, Wales was left out.
We decided to approach the Welsh Government to seek funding for the holding of an 'Alternative Games' in Llanwrtyd Wells with a series of activities along the theme of the town's already famous quirky events.
The Welsh Government approved and the Inaugural Games was held in the summer in between the London Olympic and the Paralympics Games.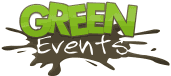 The World Alternative Games event is now run by Green Events every alternate year over three long weekends during the latter half of August.

Bog Snorkelling
Bog snorkelling has been described by Lonely Planet as one of the top 50 "must things to do"!
The World Bog Snorkelling Championship
This has brought international fame to the town. A series of snorkelling events – organised from the start in 1986 by Green Events – is held during the August Bank Holiday weekend – with many competitors contesting in fancy dress.
The competition takes place in two parallel 60 metre peat trenches on a boggy site outside the town.
Participants take turns to swim the length of the bog and back as fast as possible. Only the doggy paddle swimming stroke is permitted. The first World Bog Snorkelling Triathlon
The World Bog Snorkelling Triathlon
The first World Bog Snorkelling Triathlon was first held in 2005. It comprises three activities for male participants: a run of 8 miles followed by a bike ride of 12 miles, then a 60 yard snorkel in the peat bog.
The event is open to individuals and relay teams of three (one discipline each). Less arduous and shorter races are also available for juniors, seniors and ladies.
The World Mountain Bike Bog Snorkelling Championship
Cyclists ride specially weighted bikes filled with lead, and tyres filled with water. The cyclist rides along the bog wearing a lead-weighted belt and a rucksack filled with rocks.
First organised by Green Events in 1997, it is now managed by the World Alternative Games.
Children's Bog Snorkelling
For children between the ages of 8 and 13 years. It takes place over a shorter and shallower trench.
Walking
Llanwrtyd Wells has a long history of organising walking events and welcoming walkers. The beautiful environment provides a dramatic and peaceful place to walk and experience nature, and in 2018 the town acquired the status of 'Llanwrtyd Walkers are Welcome'.
The Neuadd Arms and the Heritage and Arts Centre have leaflets to help you navigate the trails. These include short walks such as along the River Irfon and road to St David's Church (see Things to do/Heritage and Culture/St David's Church). With a few days' notice the Neuadd Arms can arrange longer guided walks for groups.
Two Walking Groups hold regular weekly walks. Visitors are welcome to join these (see Town Life/Sport and Recreation/Walking groups).
Walking events during the year
Green Events organises various annual walking events every year:
Lord Crawshaw Winter Walk: In the first week of February. Way-marked routes of 12 and 20 miles take you through hills and forests. Or you can take shorter, gentler guided walks of 5 and 8 miles.
Easter Music, Beer, Walk: On Easter Saturday and Sunday you can go on guided walks from the Neuadd Arms, organised by Walkers are Welcome members, and afterwards in the evenings enjoy live music and a wide choice of beers from Llanwrtyd's Heart of Wales Brewery.
Drovers Walk: Held in the latter half of June. Challenging way-marked routes of 12 and 20 miles follow the footsteps of the drovers who used to drive their livestock through Abergwesyn and over the Epynt Hills. Walkers can stop at checkpoints along the route to sample locally brewed beers from the Heart of Wales Brewery at former drover pubs. Or you can take shorter, gentler guided walks of 5 and 8 miles.
International Four Days Walks: In mid-September a series of way-marked and marshalled walks of 12 or 20 miles takes place over four consecutive days. These offer a social opportunity for like-minded people to get together and enjoy the amazing scenery of the Cambrian Mountains. Walkers regularly come from Mériel, a town near Paris twinned with Llanwrtyd Wells.
Real Ale Ramble: In November and held at the end of the town's 10-day Mid-Wales Beer Festival. 12 and 20 mile options on both Saturday and Sunday, with real ale available at checkpoints along the way. In the evenings you can sample many types of real ale in the different town pubs.
Nature and wildlife
Llanwrtyd Wells makes the ideal base from which to study, explore and enjoy this wild and spectacular countryside, whether you are here for one of our events, a short break or longer holiday .
The drama of the Brecon Beacons and Cambrian Mountains, and the beauty of the Elan Valley are within easy reach.
Mid-Wales is defined by its rivers, valleys, woodlands, meadows and mountains and abundant wildlife, and for the nature lover, Llanwrtyd Wells has plenty to offer.
The River Irfon, which flows through the town, meanders through the stunning Abergwesyn Valley and Nant Irfon National Nature Reserve and passes by Vicarage Meadow and Cae Pwll Bo Wildlife Reserves.
These are renowned for displays of spring flowers such as the vibrant globeflower, bluebells and orchids.
Dippers, grey wagtails and goosanders are a common site on the river and if you're very lucky you may catch a fleeting glimpse of the secretive otter.
The iconic red kite trawls the skies above the area, as do buzzards and ravens.
Each spring redstarts, pied flycatchers and cuckoos return to the area to nest and raise their young.
The Mid-Wales Red Squirrel Project, centred round Llyn Brianne reservoir and bordered by Llanwrtyd Wells, is a focal site for red squirrel conservation, one of only three significant populations in the whole of Wales.
For those who like to forage you can eat wild whinberries on the hillsides and raspberries from summer hedgerows and seek out ceps and chanterelle fungi in the autumn woodlands.
Whatever your interest, Llanwrtyd Wells has plenty to offer, but best of all you're likely to have it all to yourself!

Biking
Llanwrtyd Wells can lay claim to be the birthplace of mountain biking in the UK. We welcome cyclists and mountain bikers to ride on our peaceful, undulating lanes in the Heart of Wales, through wonderful scenery, far from the madding crowds.
The first organised ride took place in 1985 and the early Man versus Horse Marathon (See Outdoor Pursuits/Running and horse riding) also included bikes.
For those who enjoy mountainous routes there's the incredible beauty of the Cambrian Mountains and the Epynt Hills, plus hundreds of miles of well-maintained forestry tracks with precipitous single tracks and black runs.
At the end of your ride, relax at one of our cafés (Caffi Sospan or The Drovers Rest) or pubs (Belle Vue, Neuadd Arms or Stonecroft).
Events for mountain bikers
These are run by Green Events:
Real Ale Wobble: A very popular event held in November to mark the beginning of the 10-day Mid-Wales Beer Festival. (There's also a Real Ale Ramble (see Outdoor Pursuits/ Walking). Over two days it attracts hundreds of mountain bikers to way-marked and marshalled routes with free ale at checkpoints on the way. Alternative courses for serious bikers and amateurs. Evenings offer opportunities to try out many real ales in the different pubs in town.
Summer Cider Cycle: Similar to Real Ale Wobble but with cider provided at check points instead of beer. It takes place in August and involves a fun bike ride through surrounding countryside and forestry with distances from 14 to 25 miles and varying degrees of difficulty.
World Bog Snorkelling Triathlon: The race, held since 2005, comprises three activities for male participants: a run of 8 miles, a bike ride of 12 miles, and a 60 yard snorkel in the peat bog. Open to individuals and relay teams of three (one discipline each). Less arduous and shorter races are available for juniors, seniors and ladies.
World Mountain Bike Chariot Racing Championship: Held in January to celebrate the ancient Roman festival of Saturnalia. Teams of three compete against each other, two on mountain bikes, pulling a chariot with rider. Evening entertainment features a toga party in the Neuadd Arms with a typical Roman feast.
Running and horse riding
Stone Skimming
The Welsh Open Stone Skimming Championships championships are held in Llanwrtyd Wells on Bank Holiday Sunday at the end of May.
The aim is to spin a flat stone so that it skims across the water as far as possible (see www.green-events.co.uk/?wos_main).
There are different categories for junior, youth, female and male competitors plus a special section for winners of previous competitions.
Purpose made stones are available in different shapes and sizes.
At a separate Guinness World Record event organised on Bank Holiday Monday in 2018 spectators watched Scottish champion Dougie Isaacs beat other international competitors to establish a new Guinness World Stone Skimming Record with a throw of 121.8 metres – exceeding his previous record by 14 metres.
Spectators watched the incredible sight of his stone whizzing along the surface of the lake and almost ending on the opposite bank.
(Barnes Wallis, inventor of the Bouncing Bomb, took his idea from his childhood love of skimming stones.)