If you fancy getting active, there are several choices in Llanwrtyd Wells:
Dolwen Field
The Dolwen Field is the town's main outdoor sport and recreational facility, situated on the Cefn Gorwydd road just off the main road.
You'll find a play area for children, a large green space for football and other sports and a well-equipped pavilion with a meeting area, modern kitchen and showers.
It is owned by the Town Council but managed by members of the community as a not-for-profit organisation.
Access is being improved with a car park close to the pavilion and an all-weather running/walking track with fitness equipment around the perimeter which will host regular fun runs and other events.
Table Tennis Club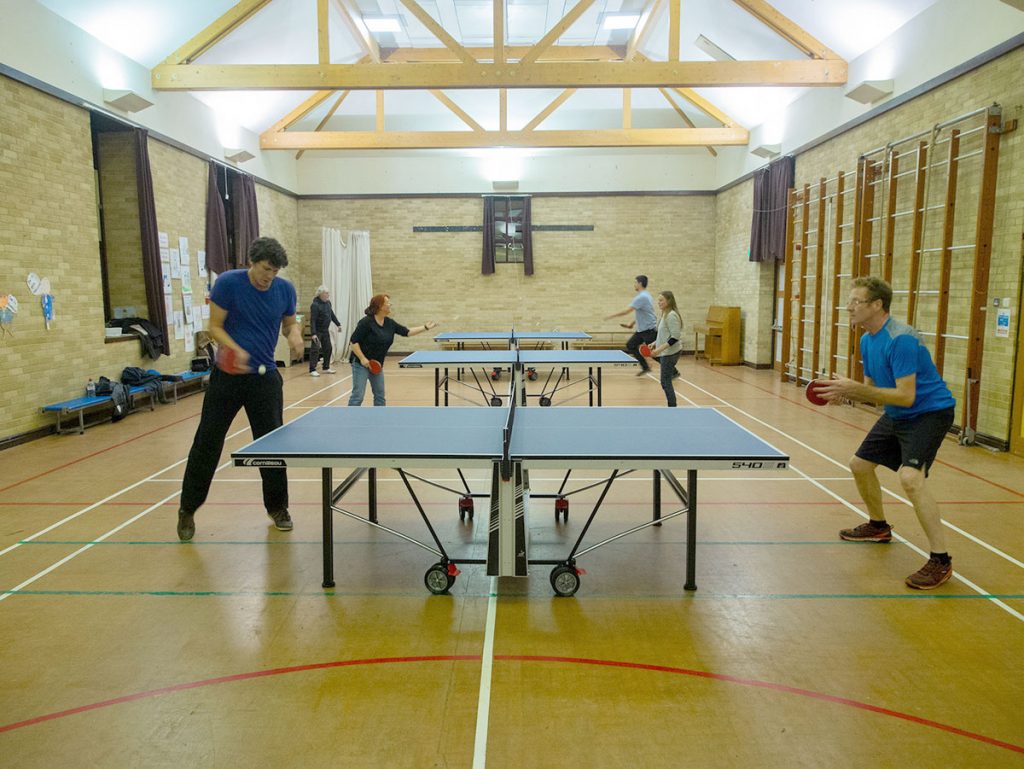 Players meet every Tuesday evening at 7.30 – 9p.m. in the Bromsgrove Hall.
Games are played on championship quality tables. Balls and bats can be provided if required, and it costs
£2.50 per person.
Table tennis can be played and enjoyed by all ages. The club welcomes all abilities.
Badminton Club
The club meets at the Bromsgrove Hall at Ysgol Dôlafon twice a week.
Sessions are held for beginners on Monday evenings (8-10 p.m.) and for experienced players on Thursday evenings (8-10 p.m.).
Racquets and shuttlecocks are provided. Members are friendly and enthusiastic and welcome you whether you are an experienced player or a beginner.
Sessions cost £2 and there is no membership fee. We are always looking for new members!

Walking groups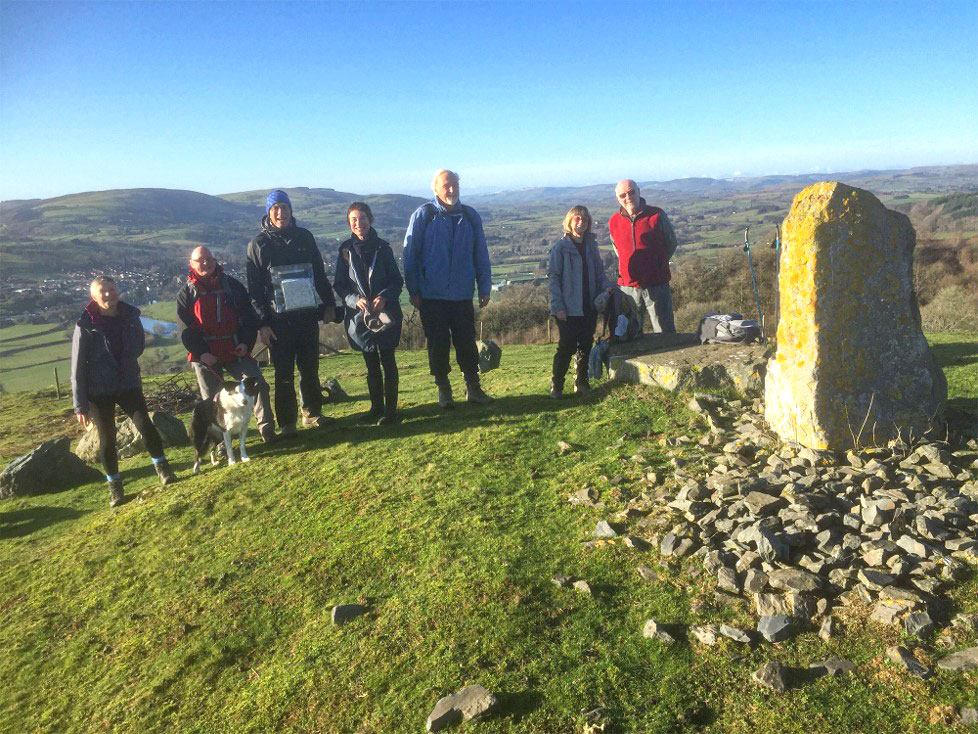 Weekly walks for anyone to join happen on Wednesdays and Thursdays, meeting at 10 a.m. at the Neuadd Arms.
The Wednesday group walks 8 to 12 miles and the Thursday group 5 to 6 miles.
Both may use public transport to travel to the start of walks, especially the Heart of Wales line, which has designated routed walks between stations.
Both groups mark and de-mark Green Events organised walks.
In 2018 the town acquired the status of 'Walkers are Welcome'. For more information see Things to do/Outdoor Pursuits/Walking.
Short Video made by Dafydd Wyn Morgan of the Cambrian Mountain Inititiate showing a speedy walk up the 446m Garn Dawd, which is our local mountain.
Epynt Motor Club
Epynt Motor Club Ltd
organises three annual events:
The Old Forge Garage Mewla Rally: a tarmac stage rally held on the Epynt Ranges every August Bank Holiday weekend. (It has sponsored Ysgol Dôlafon's tag rugby tournament for a number of years.) The DG Jones Agri Ltd Powys Lanes Rally: a night-time road rally in November around Builth Wells covering a route of over 100 miles on classic Welsh lanes. Since it was first held in 2011 the rally has donated thousands of pounds to charitable organisations including Llanwrtyd Wells Fire Station and Co-Responders and Ysgol Dôlafon.
An Autotest and Navscatter championship with a number of rounds held throughout the year.
The Llanwrtyd Wells Festival Committee's annual treasure hunt.
Club meetings are held at the War Memorial Institute on the last Thursday of every month. New members are always welcome!
The club currently has about 100 members from around the district who actively organise, marshal and compete in car rallies. It was founded in 1969, celebrating its 50th anniversary in 2019.
Festival Committee
The Festival Committee is one of the oldest organisations in Llanwrtyd and was born out of an event to celebrate the Silver Jubilee at the end of the 1970s.
Former Councillor Bryn Jones, together with other residents, organised a week-long event which included community participation in various events such as 3-legged and bicycle races, children sports and discos, a treasure hunt, concerts and exhibitions.
The Annual Carnival, which started in 1963, was also found a place in the week's celebrations. Money raised was donated to volunteer organisations. It was repeated year after year and has benefited the GP Surgery and local primary school among many other organisations.
It now lasts five days from Wednesday to Sunday in July/August with different events including community singing, a treasure hunt, a plastic duck race on the river and the Carnival.
The Festival Committee also runs an annual two-hundred club, holds a Craft Fair in November and organises the Christmas lights and tree in the town.
Gardening Club
Llanwrtyd Wells Gardening Club meets on the fourth Thursday of the month from October to June in the Victoria Hall to get together socially, share gardening tips or listen to a guest speaker giving a talk on an interesting topic.
The year starts in September with a social in a member's garden. During the Spring and Summer we have outings to interesting gardens near and far.
Each July the club organises the 'Llanwrtyd in Bloom' competition for local residents. Categories include best flower garden, best frontal display, best vegetable garden, best wild garden and best business display.
The club also works with other residents to plant the town's flower boxes and helps to keep the flower beds tidy.
A plant sale is held in Victoria Hall in June to raise funds towards both these activities. This is very popular event for members of the community who are looking for bargains or plants that are not often found in garden centres.
New members are always welcome, whatever their interest and knowledge of gardening. You can see from the variety of things that we do that we are a very active and friendly club.